Eastman offers a family of Therminol heat-stable fluids developed specifically for indirect transfer of process heat. Therminol heat transfer fluids can meet the operating needs of virtually any single- or multiple-station heat-using system. In properly designed systems our fluids provide excellent thermal stability within their expected temperature ranges and provide years of trouble-free service with minimum downtime. Available in various formulations and operating ranges, Therminol heat transfer fluids provide excellent benefits—economy, efficient operation, minimum maintenance, and precise temperature control.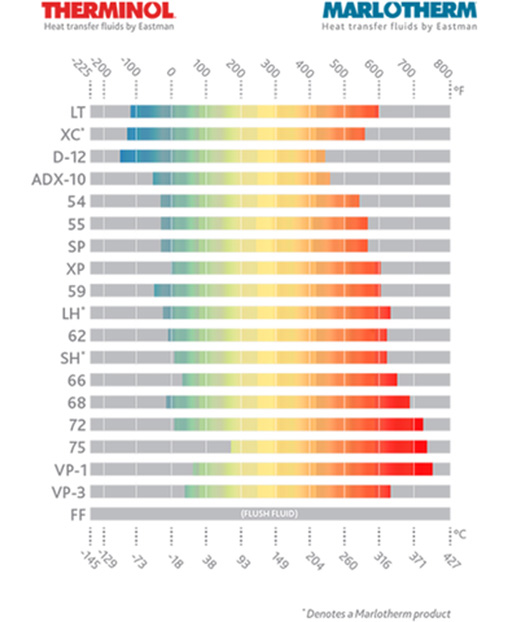 Heat transfer calculators
Try our heat transfer calculators.
Guides and product brochures